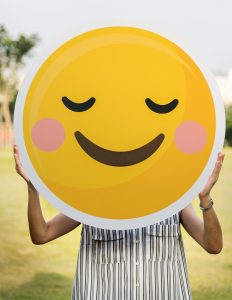 It's our 50th anniversary this year
In 1969, Sir James Colyer-Fergusson created the Trust to give something back to the county he loved.  Sir James was an extremely modest man who never sought profile or publicity for his philanthropy, but through the work of the Trust his name will live on as a fitting and permanent memorial to his generosity and philanthropy.  During our fiftieth year, we will celebrate Sir James's life by funding a range of projects and hosting a series of events.     
Colyer-Fergusson Charity Awards 2019
On 7 November 2019 we will host the Colyer-Fergusson Charity Awards at Shakespeare's Underglobe on London's South Bank.  This will be a fantastic opportunity to recognise and reward some of Kent's most outstanding charities and community groups.   The awards will give us the opportunity to thank organisations that the Trust has funded over the last five years and show them how much we appreciate what they do.  After all, it is only through their hard work and dedication that Colyer-Fergusson's funds have made a lasting positive difference to some of the most disadvantaged and marginalised young people in Kent.  
There will be seven prestigious awards presented on the night:
Church and Charities in Partnership – the best use of a grant by a church-based charity making an impact on its community.  The finalists were:
Gap – Thanet Community Project – winner
Diocese of Rochester
Minster Abbey
Community Impact – the best use of a grant by a small community group or grassroots charity, working at the very heart of their community. T

he finalists were:
Communigrow
Switch Youth Cafe – winner
Thanet Community Forest School
Unlocking Opportunities – the most innovative use of a grant to break down the barriers to employment for young people with poverty of opportunity. 

The finalists were:
The Family Trust
Kent Film Foundation
Sheppey Matters
Thanet Community Development Trust – winner
Supporting individuals – recognising the charity that has made the greatest difference to young people through our partnership scheme making small hardship grants to individuals.  

The finalists were:
Carers First
Porchlight
Romney Resource Centre – winner and overall winner
Building Resilience – the best use of a grant to improve the self-confidence and self-esteem of the most vulnerable and disadvantaged young people in Kent.  

The finalists were:
Maidstone and Mid Kent Mind
Young Lives Foundation
Woodpecker Wood – winner
Turning Young Lives Around

–

the most innovative use of a grant to improve the lives of young people with complex issues or those presenting with anti-social behaviour.   

The finalists were:
Dandelion Time
Kent Refugee Action Network – winner
Kenward Trust
Focus on Kent – the best use of a grant by a national organisation that has extended its reach into Kent, sharing learning from other areas and making an impact in the county.   

The finalists were:
Construction Youth Trust – winner
School Home Support
Young Women's Trust
************************************************************************************
Fixers investigates Poverty of Opportunity in Kent – a CFCT 50th anniversary flagship project
Visit the CFCT-Fixers microsite here