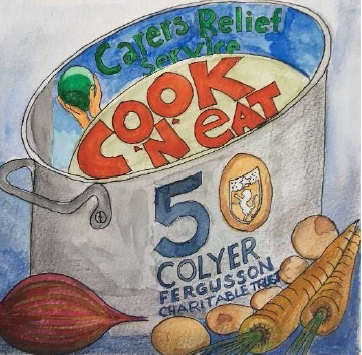 Cafe Sunlight
The CFCT grant was to enable Cafe Sunlight to support disadvantaged young people in Medway, though offering a community based training programme combining food, nutrition, life and employability skills, with progression into living wage catering skills. The grant funded a programme targeted at young people aged 16-24 facing significant adversity, who would not be considered employment ready and are in need of additional support, to decide on a career, engage in work focused activity and acquire relevant knowledge and skills, thus enabling them to demonstrate their employability and move closer toward paid employment.   It would not have been possible to offer these opportunities for local, disadvantaged young people without the CFCT grant. There is clearly a need for real world learning and work experience opportunities to improve the life chances of young people in Medway. Many of the young people the charity has worked with have substantial support needs (emotional, behavioural, intellectual, social) and require an environment that is supportive and tolerant, yet sets clear boundaries.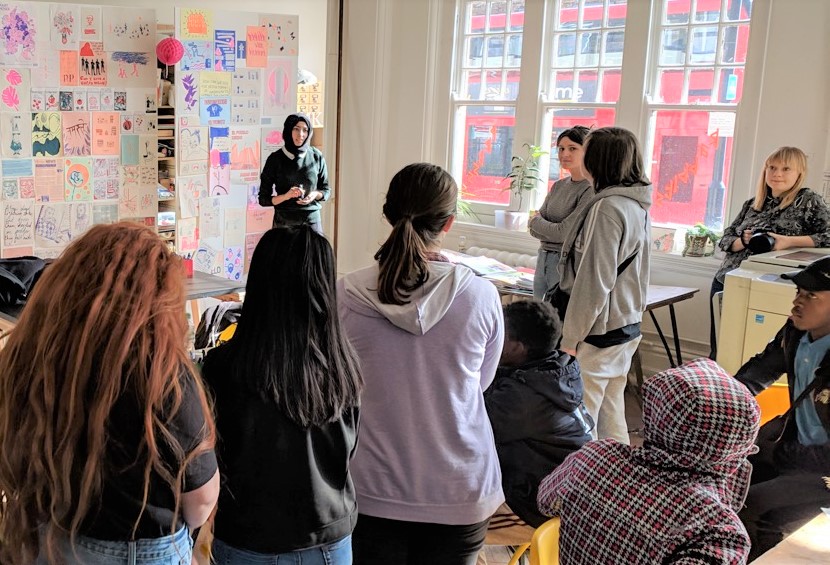 Whitstable Biennale
In March 2018 the Trust made a grant of £30,150 over two years to support an innovative project to build the confidence and employability of disadvantaged young people, delivered by Whitstable Biennale in partnership with The Gr@nd (Healthy Living Centre, Gravesend). 
The Trust is delighted with the progress made to date.  For example, in February, a group of 14 young people went on a trip to the Rabbits Road Press in Newham, to take part in a printing workshop led by OOMK (One Of My Kind magazine collective). As the group has a high number of girls from BME backgrounds, the charity was keen to work with OOMK whose work explores ethnicity and religion in relation to their design and print practices. The young people learnt how to make simple riso prints, design a logo and name their magazine democratically 'GenZ'.  They talked about the way their generation is viewed as the 'snowflakes' and discussed feminism as well as the racism they had experienced. It was great to see the young people bring up topics that affect them and manage a discussion between themselves.  During this workshop the group also designed material to make a flyer for their project, which will be taken to schools in the area to promote it to more young people.
In the coming months the charity will be making a podcast for the Royal Opera House Bridge annual conference in June; an opportunity to share their youth-led approaches with the wider sector across Kent.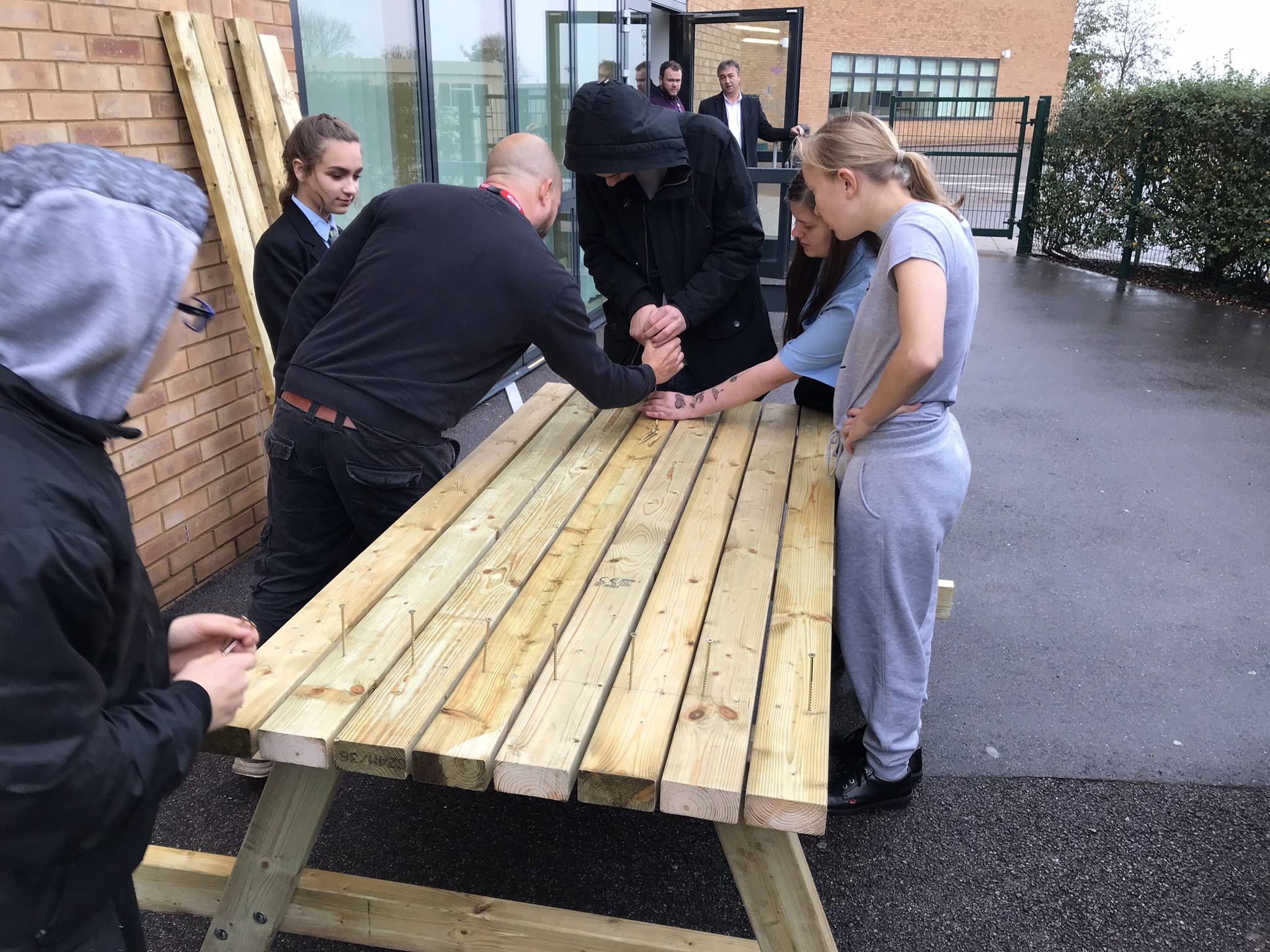 Construction Youth Trust
The Construction Youth Trust (CYT) received a grant in 2017 to inspire and engage young people at risk of becoming NEET with opportunities in construction; offering expert training and guidance, and facilitating meaningful interaction with employers. The CYT team has forged ever-closer relationships with five schools and so far this year, more than 40 activities have taken place, including CV workshops, interview skill workshops, apprenticeship briefings, introduction to construction presentations and practical taster activities. These sessions have been supported by volunteers from a variety of organisations, including: Taylor Wimpey, Berkley Homes, Walker Construction, EDC, RLF and Chartway Homes.
CYT's work with the at-risk students in each of the schools is going from strength-to-strength. The programme began at the start of the academic year with sessions on developing the young people's employability skills including CV workshops, apprenticeship briefings, and interview skills workshops. In November and December, they organised practical-focussed projects, including a taste of carpentry, in partnership with Clarion Housing and the 'Skills Bus', which culminated in a group of 16 at-risk of NEET students from St John's Catholic School presenting their Head Teacher with a new picnic bench for the school. They have now scheduled follow-up sessions to take these students on a live site visit and provide further information on apprenticeship.
Six students at-risk of becoming NEET from Thamesview School took part in an external, intensive community project. The students were taught basic painting and decorating skills whilst refurbishing a local sports pavilion's dressing rooms over four days. Once completed, a formal 'handing-back' ceremony took place, with the Mayor of Swanscombe and Greenhithe in attendance.  CYT is working to facilitate work placements for the six students who took part in the programme, as well as continuing to support them make a successful transition through employability workshops and employer engagement. s and how to apply to them.
"This was a fantastic opportunity for the students to gain a real insight in to the world of work. The students were also able to practise the skills they have learnt during their course and to develop new skills on the job" George Rorke, Headteacher of Thamesview School, on the Community Project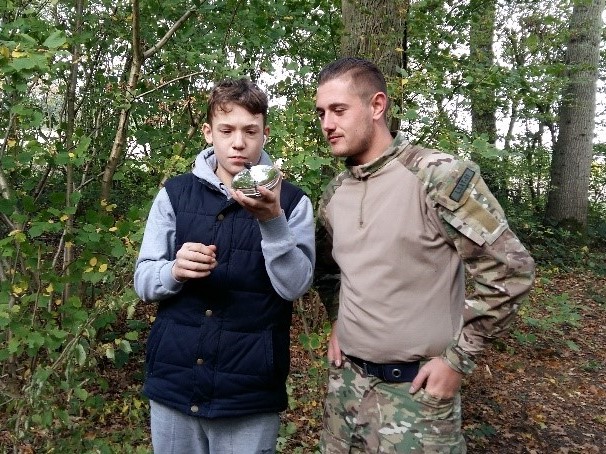 Step Outdoors Learning, Training and Therapy CIC
Step Outdoors Learning and Training  was set up in 2011 and aims to "make the forest an accessible learning environment to the community, in particular disadvantaged youngsters".  They base their success  on the fact that "school walls are removed, authoritarian figures are taken out of the equation and choice is introduced."  
Many of the students Step Outdoors work with want to gain qualifications as well as having therapeutic time out in the forest environment. An application was made to Colyer Fergusson's newly launched Investing in Communities funding programme for an 'Extending Grant' to cover the core costs of renting suitable office for a year plus some basic IT equipment.   The submission highlighted that not only would this provide a classroom space where everyone can reflect after a long day in the woods, it would also give an area for the staff team to meet and a visible presence for potential clients to seek out their service.  The application emphasised that waiting times for mental health support in the area are lengthy and the space would give a counselling room for staff to use their therapeutic training.
The Colyer Fergusson Trustees were pleased to agree a one-off grant of £15,000 to help Step Outdoors to embed it's much needed service in the local community,  presenting them with an opportunity to diversify their income.
Homeless Care
Homeless Care run a day-centre, hostel and community food share project for the homeless and vulnerable in Maidstone.  An Investing in Communities 'Stabilising' grant of £7,500 was awarded to help towards the total cost of funding the services provided at day centre.  This aims to assist clients to find long term accommodation and offers rough sleepers and the short term homeless a safe refuge, meals, washing and laundry facilities, clothes as well as access to a  doctor, employment support, sexual health nurse and hairdresser.  Staffed by paid employees and volunteers the centre opens for 6 days a week, providing a valuable respite for over 400 people per annum.
Kent Enterprise Trust
Kent Enterprise Trust (KET) was founded in 1983 as a "response to rising unemployment and deprivation in East Kent" and aims to  "improve the lives of people in Kent by enabling them to overcome individual challenges to employment."  
KET applied for a Stabilising Grant from Colyer Fergusson's Investing In Communities Programme to cover core costs, specifically building costs and central staffing expenses.  The award of £15,000 will give the organisation time to implement a longer term strategy, drawn up by the CEO and Board and designed to secure its financial position moving forward.
Citizens Advice Tunbridge Wells and District
Citizens Advice Tunbridge Wells are part of a national network of around 280 independent local charities across England and Wales that give "free, confidential and independent advice to help people overcome their problems".   The vast majority of their beneficiaries experience social and/or economic disadvantage.
The centre has experienced a significant rise in demand for it's services whilst at the same time facing cuts in income.  An application was submitted to Colyer Fergusson's Investing in Community 'stabilising' fund to part finance the salary of the branch Training Manager,  a full-time role responsible for recruiting and training volunteers, who are the lifeblood of the charity. The submission highlighted that a grant would liberate staff and board to develop a more diversified funding model
and enable them to recruit, train and mentor the volunteers needed to meet the growing demand for service.  The Colyer Fergusson Trustees were delighted to approve a grant of £15,000 over three years.
The Margate Bookie
The Margate Bookie is  a small charity set up in 2016 to 'inspire a love of reading and writing through the provision of annual literary festivals and creative courses'.
The application was submitted for an 'Extending' grant to fund collaboration with new partners to deliver a '6-session activity (Love Where You Live) that engages people with their local community, makes them feel more connected to what's going on, and changes perceptions of the environment that surrounds them.'  The programme, which will include mentoring, careers advice and will conclude with a filmed public exhibition, aims to move participants into sustainable further activity whilst improving  mental health, raising aspirations and increasing confidence.   The Trustees approved a one-off grant of £6,500 to fund the first year pilot and the group were encouraged to apply to CFCT's main programmes at the end of 2019.
The Hope Street Centre
The Hope Street Centre delivers a range of activities to a variety of client groups.  Based in Sheerness,  a particularly deprived area of Kent, the centre offers a bright, vibrant space for vulnerable people of all ages to meet and participate in the programmes on offer. 
A grant of £15,000 over three years was approved under The Investing in Communities 'Stabilising' fund and will be used to increase the hours of the Centre Manager from four days a week to full time. This will help secure the long term future of the centre by freeing up resources which can be diverted to piloting new programmes, activities and match funding other bids.  The increased amount of staffing time will also be directed at making funding applications, increasing rental income and managing and supporting staff and volunteers.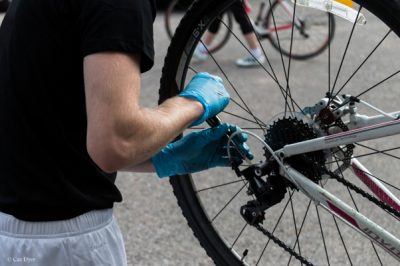 Create the Way
Create the Way CIC offers training in bicycle mechanics to young people furthest from the labour market.   During their training, the young people repair and refurbish donated bikes, which are subsequently sold-on cheaply to low income families.     In April 2016 the Trust made a two-year grant to Create the Way and In March 2018 we visited and found them to be an impressive hive of activity, having gone from strength to strength. 
Create the Way's ethos is not to turn anyone away, and their patience, care and understanding were evident during our visit.  They have successfully beaten their target of training ninety young people over the two years, training over a hundred and twenty.  Our funding also gave the organisation stability and the confidence to secure new premises on a large industrial estate just outside Chatham.  Not only do they have a more suitable platform from which to deliver their training, but the space has allowed them to expand into servicing, refurbishing and selling all types of lawn mower, including large sit-on models. They expect to be fully self-sustaining within the next two years.  The Centre Manager said that our grant 'has provided a real stepping stone and the organisation wouldn't be where it is today without it.'