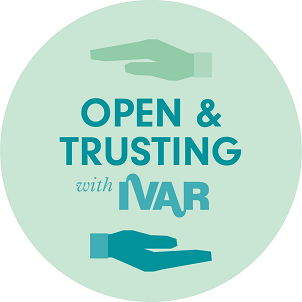 Along with a number of other funders, Colyer Fergusson have recently signed up to work closely with IVAR (Institute for Voluntary Research) in implementing a more open and trusting approach to our grant-making and relationships with those we fund. 
The trust have made 8 commitments, which are:
Don't waste time 
Ask relevant questions
Accept risk
Act with urgency
Be open
Enable flexibility
Communicate with purpose
Be proportionate 
We'll be attending regular Communities of Practice with other funders and hosted by IVAR, sharing ideas about best practice and contributing to research and discussions.  We're in the process of creating an action plan, which we'll share with you, before implementing over the coming months in an effort to improve the way in which we deliver our services.  But most of all, we'd love to hear from you about what you think we do well and what you think we could improve.  Watch this space!