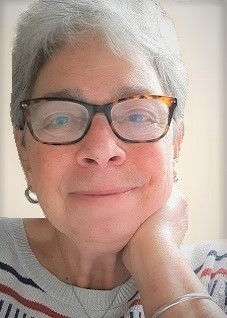 Colyer-Fergusson Charitable Trust is delighted to announce the appointment of Gilly Green OBE as Grants Assessor.  Gilly will take up her post in January 2021 and is looking forward to reviewing grant applications on behalf of the Trust. Gilly has over 30 years' experience with the voluntary and community sector, as well a background in grant making.
CEO Jacqueline Rae:
"We are delighted to welcome Gilly on board.  Gilly has extensive knowledge and understanding of the opportunities and challenges facing the voluntary sector and over twenty-five years' experience as a grant maker.  She will be a great asset to our team" 
Gilly will replace Nigel Siederer who has worked for the Trust for almost ten years and will retire at the end of the year.  The Trust is extremely grateful to Nigel for his hard work and commitment in making a difference to young people and communities across Kent:
"It has been lovely to be part of the Colyer-Fergusson team for the last 10 years, and to meet so many wonderful people in projects working in many diverse ways for the benefit of Kent's people.  There is so much more to the County than one would expect from the pictures that usually appear in the news.  I wish everyone success for the future."
Gilly Green originally trained as a social worker in London, after working in Children's Services, Gilly moved to front line work in the voluntary sector, preferring a more flexible and innovative approach. There she worked in youth housing and homelessness and domestic abuse for nearly 15 years before joining Comic Relief as a grants officer. She remained at Comic Relief as the Head of UK Grants overseeing an annual budget of £40m with a passion for promoting social justice and equalities until forming her own consultancy in 2018. Since then, she has worked with Trusts and Foundations and VCSE organisations undertaking strategy and programme review, grants assessment and organisational & leadership development.  Gilly is a Trustee of Rosa, The Women's Fund and of Tonic Housing, a fresh approach to LGBT older living. In 2007 Gilly received an OBE for services to tackling domestic abuse.
Gilly Green:
"I was attracted to this role as I believe the Colyer-Fergusson Charitable Trust offers a placed based, values driven opportunity to work at a local level and connect to front line agencies."